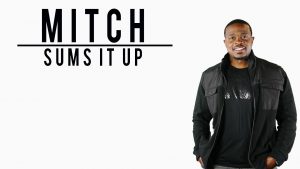 Pastor Mitch Summerfield serves as the Pastor alongside his mother Pastor JoeNell Summerfield of Word of God Fellowship Church founded by Bishop Frank Summerfield in 1988 in Raleigh, North Carolina. He is described as a gifted communicator, strategic thinker, innovator, and considered one of next generation leaders.
 Pastor Mitch has a Bachelor of Arts in Mass Communication from Shaw University and currently pursuing his Master in Divinity. He is very active with the Alumni Association and the community at large.
Pastor Mitch is also the Chief Operating Officer for Word of God Fellowship Church, Academy, and Daycare. He is a member of the Board of Directors for Winning Ways Community Development Corporation and Word of God Christian Academy. Pastor Mitch successfully merged his business acumen and ministry insight into closing real estate deals of over $1 million.
Pastor Mitch has a heart for people and seeing Christians develop and grow into their fullest potential. His passion for leadership, business, and entrepreneurship transcends into his ministry teachings.